CWTCH is a Welsh word.
It is hard to find a word in English that means exactly the same, the closest translation is….
"A cuddle or safe place that encompasses love, comfort and security, sheltering you from any worries and fears."
[ It is pronounced 'kutch' to rhyme with 'butch' ]
Through my yoga teaching I aim to give students a safe and supported place where they can practice or enhance their yoga, regardless of ability or experience.
A CWTCH for mind, body and spirit.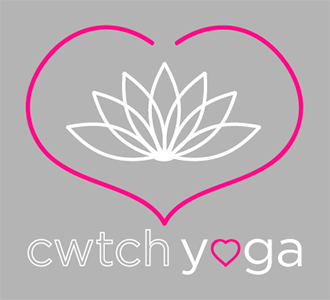 CLASSES:
YOGA FOR EVERY BODY
A yoga class for every body – from complete beginners to students with more yoga experience. We will be working with postures and breath awareness to focus on strength, flexibility and relaxation. Awakening the body and calming the mind.
Cost: £8 or £42 for 6 classes.
Every Tuesday 10.15-11.15am @ Chapel Gallery, Ormskirk. L39 4QR

YOGA TO RELAX, RENEW & RESTORE
Invite some calm in to your day with this gentle and mindful yoga class. Combining slow flow and yin postures with breathing practices (pranayama), relaxation and meditation.
Cost: £8 or £42 for 6 classes.
Every Friday 12-1pm @ St. Michael's Church Hall, Aughton. L39 6SB
Please get in touch to book your place – cwtchyoga@worm-ink.com
YOGA FOR YOU
Private class for 1 to 4 people.
These classes can be held at my home studio or at your own home.
Private classes are ideal for students who feel apprehensive about attending a public yoga class and would like to work on their flexibility, strength and confidence. Whether you are a complete beginner, suffering with an injury or medical condition or want to focus on a specific element of yoga.